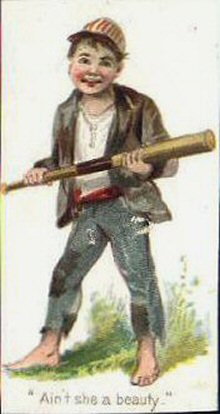 (1) "Ain't she a beauty."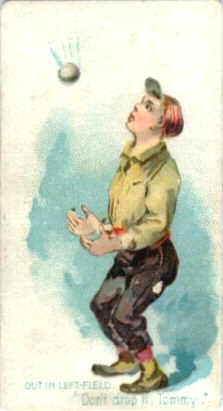 (2) Out In Left Field.
"Don't drop it, Tommy"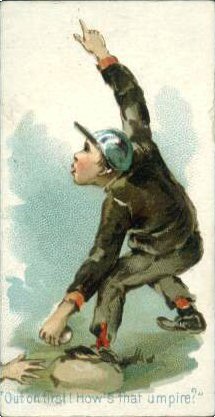 (3) Out on first.
"How's that, umpire?"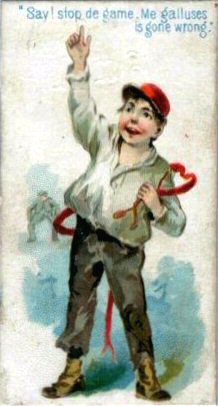 (4) "Say! stop de game. Me
Galluses is gone wrong."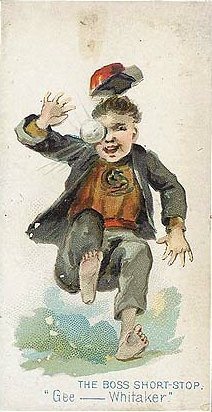 (5) The Boss Short Stop.
"Gee ----- Whitaker."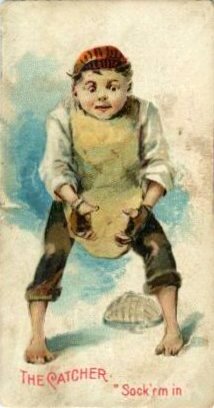 (6) The Catcher.
"Sock 'em in.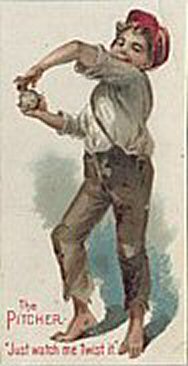 (7) The Pitcher. "Just
watch me twist it."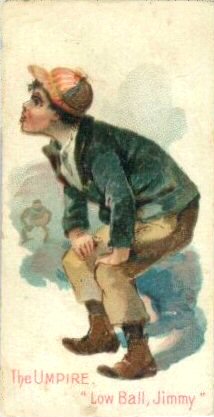 (8) The Umpire.
"Low Ball, Jimmy."